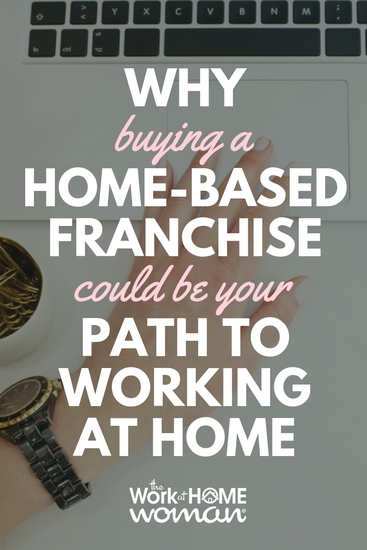 Today, I have an article featured at The Work at Home Woman. It's a fairly detailed explanation of how you can evaluate the idea of buying a home-based franchise to see if it will work as your path into the work-at-home world.
Here's a brief snippet:
In 2016, I began working with a firm that helps franchisors grow their companies through content marketing. Once I was introduced to this world, I discovered that franchising extended well past the walls of restaurant chains.
With dozens of content marketing campaigns for franchise corporations now under my belt, I can give an enthusiastic endorsement for the franchise model overall. For many, opening a home-based franchise is a fantastic way to make a living but also have freedom and flexibility — precisely what so many of us are looking for as we explore work-at-home opportunities.
Go now and read the entire article at The Work at Home Woman here.
(And take a minute to read my previous post about making a midlife career shift to working at home here.)