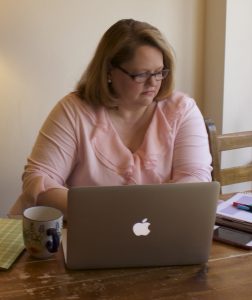 You are a busy and creative entrepreneur and depend on your words to help sell your products and services, land new clients, or to sell your books. You want to turn your best ideas into content to help grow your brand. Or perhaps you've finished your manuscript but now need the last pair of eyes to do a final proof for lingering errors or typos.
Maybe you've been staring for a long time at a mish-mash of words and phrases with no clue how to turn them into meaningful copy that you can post on your website to help market your products or services.
Or you know you want to write a book but aren't sure where to begin and need someone to help guide you through the process, refining your work as you go.
I can help you with all of these content-related tasks and more. I have worked with hundreds of clients — from best-selling authors to multi-million dollar companies — helping them reach new audiences and strengthen their existing connections through unique, customized, and effective content.
I'm eager to use my skills and expertise to help you and your brand.
Meet experienced freelance writer, editor, and content marketer Mary Bernard
Like most writers, I fell in love with words as a child. I was never without a book in hand or filling in a journal during my childhood, teen, and college years. I knew that I would pursue a career in some type of writing-related profession; the question became "Which one?" It turns out I've been answering that since college.
I decided to get a bachelor's degree in broadcast journalism and worked as a television news producer for a few years for WSMV-TV. Although I learned how to write well on a tight deadline, I knew that TV news was not a long-term career path for me. The grueling hours were not conducive to marriage and family — both of which I wanted someday.
Next, I worked in public relations in state government and for the nonprofit arts. Again, I sharpened my writing skills for promotional purposes, but overall, public relations was not a good fit for my personality. I then decided to pursue a master's degree in education and get my license to teach English. A true lover of grammar, composition, and literature, I thought this would suit me, but I decided that teaching teenagers wasn't for me. I still loved writing, though, and was determined to figure out a writing-centric career.
That's when I decided that I'd like to be an editor. I worked for a few years with Cokesbury and Abingdon Press as an editor for youth curriculum and resources. In this job, I did a little bit of every type of writing, editing, and proofreading. I worked with writers to create curriculum, I edited manuscripts for factual accuracy, continuity, age appropriateness, grammar, punctuation, and spelling. My job ran the gamut from fact-checking and research to biblical cross-referencing and correcting grammatical, punctuation, and spelling errors.
Once I had my first child, I was eager to find work I could do while being at home with my baby. So, for the last fourteen years, I have worked as a freelance writer and editor.
Working with best-selling authors and multi-million dollar companies
During these last years, I have worked with many different types of clients, helping them create and refine their content. Some of these include:
Christian authors and publishers
Best-selling author Meg Meeker, M.D.
Best-selling author and pastor Adam Hamilton
Harper Collins Christian publishers and the Jesus Calling brand
Author and Trevecca Nazarene University President Dan Boone
Cokesbury
Abingdon Press
Corporations
SONIC
Merle Norman Cosmetics Studio
Gatti's Pizza
Gigi's Cupcakes
Just Between Friends
My freelance work today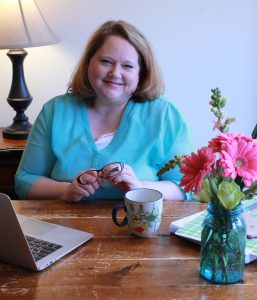 Today, I enjoy getting to do what I love every day, helping my clients do their work better. I have a special knack for taking pieces and putting them together into a cohesive whole. I can spot inconsistencies and fix copy so that it flows meaningfully. I am a fierce copy editor and proofreader and can spot errors with accuracy. I am a quick study when it comes to ghostwriting, easily writing in an author's voice.
My specialties include:
Working with authors on establishing and growing their online presences by creating blog posts, white papers, reports, etc., from their books, editing/compiling existing content into a larger project, helping with cover copy, final editing, and proofreading.
Working with creative entrepreneurs (artists, musicians, graphic designers, jewelry makers, and more) to launch content marketing, etc.
Working with Christian business owners
Let's work together on your next project
I would love to hear from you! To learn more about how I can help you with a writing, editing, or proofreading project, check out my Services page or send me an email at: mary [at] maryparkerbernard [dot] com.